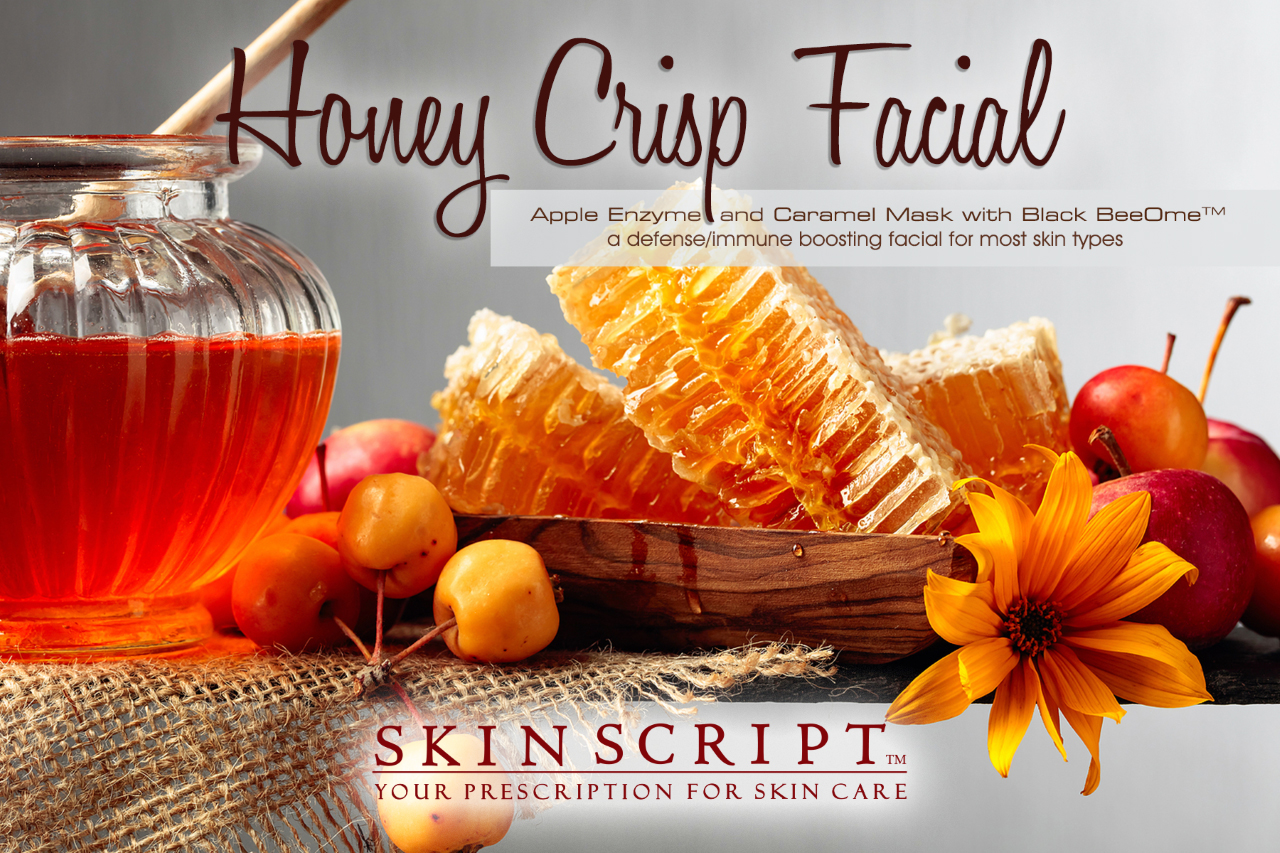 Skin Scripts Honey Crisp Facial
This Honey Crisp Facial is serving up great skin and fun holiday vibes. Great ready to delight the senses with the aromas of the Golden Carmel Mask and Apple Enzyme duo set! The antioxidant benefits of apples and the microflora benefits of the Black BeeOme:tm: ingredient in this Golden Caramel Mask function together with the immune system to defend against pathogens and maintain skin health.
Book Now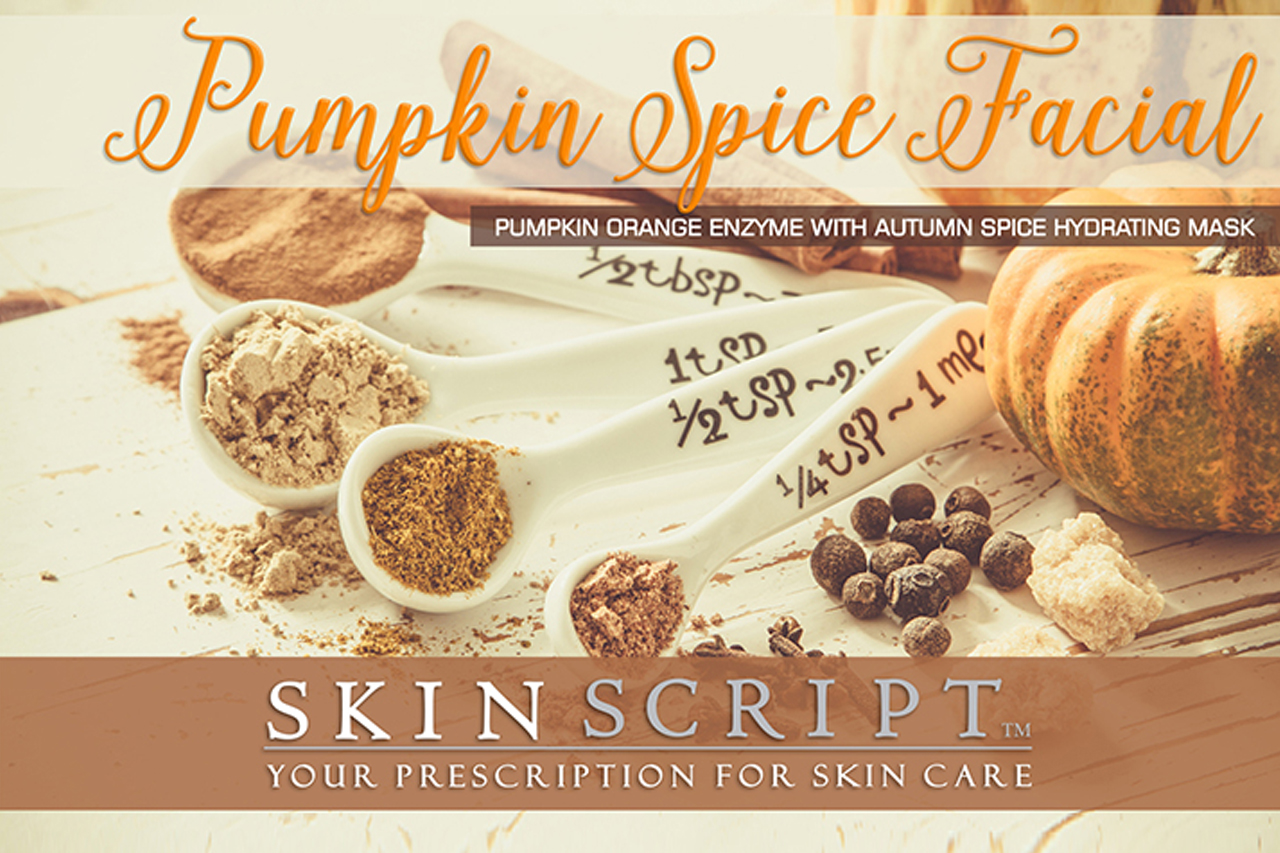 Skin Scripts Pumpkin Spice Facial
Pumpkin Spice, everything also includes facials! This one brings spice and nourishment to the skin in the best way.
Book Now